CGM-Findings will be at JCK Las Vegas - May 31st to June 3rd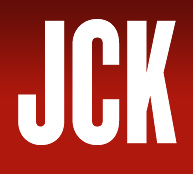 CGM Findings will be at the JCK Las Vegas Show.
Pavilion:
Silver
at the Mandalay Bay Resort & Casino
May 31–June 3, 2013

Stop by and visit us at the JCK Las Vegas show.
Click here for our exact location at the
JCK Show - Booth B5753
Celebrate your passion for jewelry at the most comprehensive jewelry gathering in the Americas. From networking opportunities alongside the world's most successful jewelers to first-class education sessions and a well-structured, high-energy buying experience—JCK Las Vegas provides everything you need to stand out from the crowd and grow your business.
JCK schedule list from Xpo Press
JCK Mobile Planner for Android

JCK Through the Years
Since the 2008 recession, exhibitors and buyers have noticed a significant decrease in activity at the fair; however, this year's expo displayed no signs of the recent recession. The increase in this year's turnout also influenced trends of colourful and consumer-friendly jewellery. Carlos Ramon, owner of Ramon, a family-owned jewellery business based in Spain has been participating in every edition of the show, apart from the first one. While speaking about the change in venue, he claims, "The show has grown a lot, granted with ups and downs in between, but we have yet to see how the new location will affect the show in the coming years." In this edition, Ramon was exhibited at the Prestige Promenade section of the show.
Industry insiders have termed JCK Las Vegas as the most prestigious luxury jewellery event in the US. Jewellery manufacturers worldwide agree that the Jeweler's Circular Keystone has developed an excellent opportunity for all buyers and manufacturers to maintain relationships with their clientele.