Jewelry Making DIY Packaging Ideas
You've made the perfect piece of jewelry!
Awesome. Now what??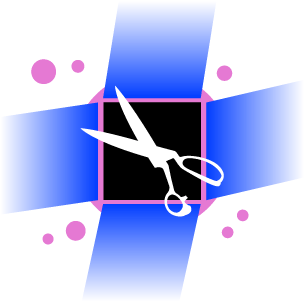 Well, how about a little custom jewelry packaging?
Often, we get questions about jewelry packaging.
Although we don't sell jewelry packaging. Other people do, just Google or look for jewelry packaging wholesale.
There are specific companies like, ULine and FetPak, who deal JUST with packaging.
So if your looking for a large amount for a quick fix a or for a complete line, you can find it.
BUT, if you have that magic thing called "time" --
you may still be in creative mode and want to MAKE YOUR OWN.
Why?
Well, many times just like the jewelry you make, custom in every way -
The packaging or presentation that accomodates it, and the person it is "marketed" or made for, is unique.
Your jewelry packaging really is an extension of your Branding, which is a day for a whole other discussion.
The other factor is even if you choose NOT to contine to handmake your own packaging,
this process may HELP you DESIGN your own packaging -
That you would take to a printer or designer to have them make it for you!
SO - We thought we'd share a thought or a few helpful links that might help you present your awesome jewelry in an awesome way.
One helpful thing to keep in mind is your goal should be: Make it as simple and uncomplicated to make with the biggest, best impact to highlight your jewelry, meet your marketing needs, and make a unique impression.
Without further a dew, here are some packaging ideas for homemade jewelry:
1. 24 Cute And Incredibly Useful Gift Wrap DIYs
Warning: If your not looking to get a bit sidetracked and have some fun - don't click on it. :-)
There are a lot of really great little packaging ideas here and even this is enough to keep you busy for a bit.
Ideas like this paper pyramid gift box. Or these homemade gift bags.
2. How about these homemade Chinese Take Out boxes for an idea?
Learn how to make your own take out box for jewelry packaging even with a downloadable PDF template to help out.
3. Use just pre-made simple take out boxes already cut out and made - Then decorate yourself.
Take out boxes are great because they are easy to obtain, pre made, easy to keep around, and easy to customize.
Just give them a little love.
4. Give these custom triangle boxes a go.
Easy enough, right?
Great for necklaces and bracelets and easy to make.
Just print out the template.
6. Make your Own Jewelry Pillow Boxes:
Learn how at jewelrytutorialhq with this simple step-by-step video.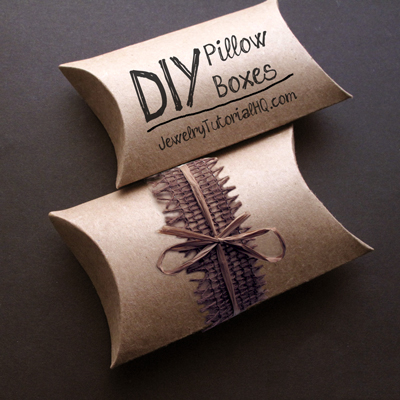 Whatever you decide to do, the point is that there are many resources to create your own custom homemade jewelry making packaging. Even if you don't make it yourself, you can find designs and great packaging ideas to design, take to a printer, make your jewelry packaging very much your own.
7. If all else fails,
Go find some more Packaging and Gift Wrap Ideas here for inspiration and create your Own.

** BONUS ** / While your at it, also, try this tutorial on how to make your own Art Show poster/sign displays.
Very useful and simply brilliant. >
Can't get enough?: Looking for more homemade custom Jewelry Packaging Ideas? Especially with custom tags and labels? Go here. :-)
Have fun and stop back for time to time for more jewelry design ideas and amazing jewelry supplies.
And please, if you enjoyed this informational page, Like It, +1 it, Tweet about it, or post it on your webpage.
Happy packing!