Master jewelry designer makes things Timeless.
No one knew, especially in the early part of his career, that one man, Rene Lalique, through his design skills, ability to reach masses, and create a world-wide business past his lifetime, would, in-fact - change the world.
But, during his era, that is exactly what he did.
Changed the world.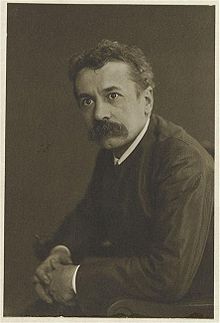 Rene Lalique was born a rural 19th century man in a pre-industrialized Europe. It was a time before light bulbs, and telephones, before automobiles and washing machines and electricity. But by the time of his death in 1945 at the dawn of the atomic age, he would have completed two careers spanning two different centuries. In 1900 at the age of 40, he was the most celebrated jeweler in the world and an art nouveau artist and designer of magnificent proportions. But by 1925 at the height of the art deco era he was the most celebrated glassmaker in the world. In between Lalique would leave his contemporaries behind as he turned from creating unique jewelry and objects d'art, to the mass production of innovative and usable art glass. He brought glass into the home of everyday people where it had never been before, and he worked out the industrial techniques to mass produce his useful art glass objects on a scale and cost to complement the spreading industrial revolution and resulting worldwide appetite for his products. In 1872, when he was twelve, he entered the Collège Turgot where he started drawing and sketching. He attended evening classes at the Ecole des arts décoratifs. He worked there from 1874-1876 and subsequently spent two years at the Crystal Palace School of Art Sydenham, London. At the Sydenham Art College, his skills for graphic design were improved, and his naturalistic approach to art was further developed.
One easy way to point out his design influence in later years - in such a quick moment, is this.
Take a few of his designs and compare them to present day designs.
If you look close enough you will see a resemblance. Like the images below.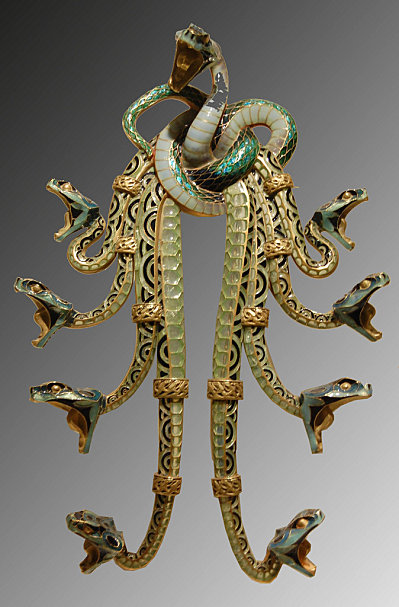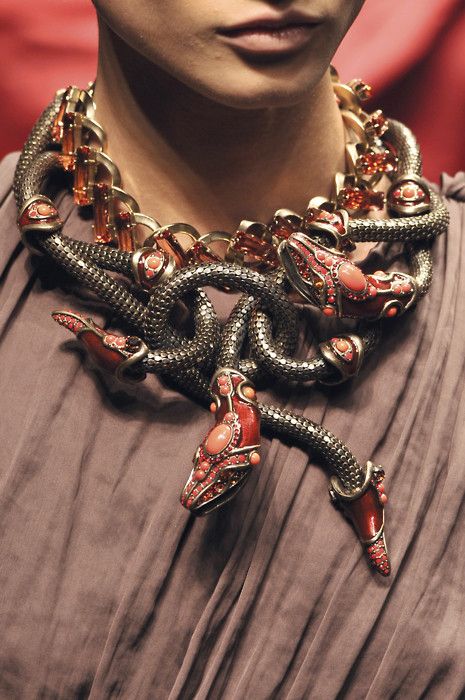 Paris Fashion Design company // Lanvin // Spring/Summer 2010
His design influence is everywhere.
When he returned from England, he worked as a freelance artist, then becoming a jewelry designer by designing pieces of jewellery for French jewelers Cartier, Boucheron and others. In 1885, he opened his own business and designed and made his own jewellery and other glass pieces. By 1890, Lalique was recognized as one of France's foremost Art Nouveau jewellery designers; creating innovative pieces for Samuel Bing's new Paris shop, Maison de l'Art Nouveau.
He went on to be one of the most famous in his field, his name synonymous with creativity, beauty and quality.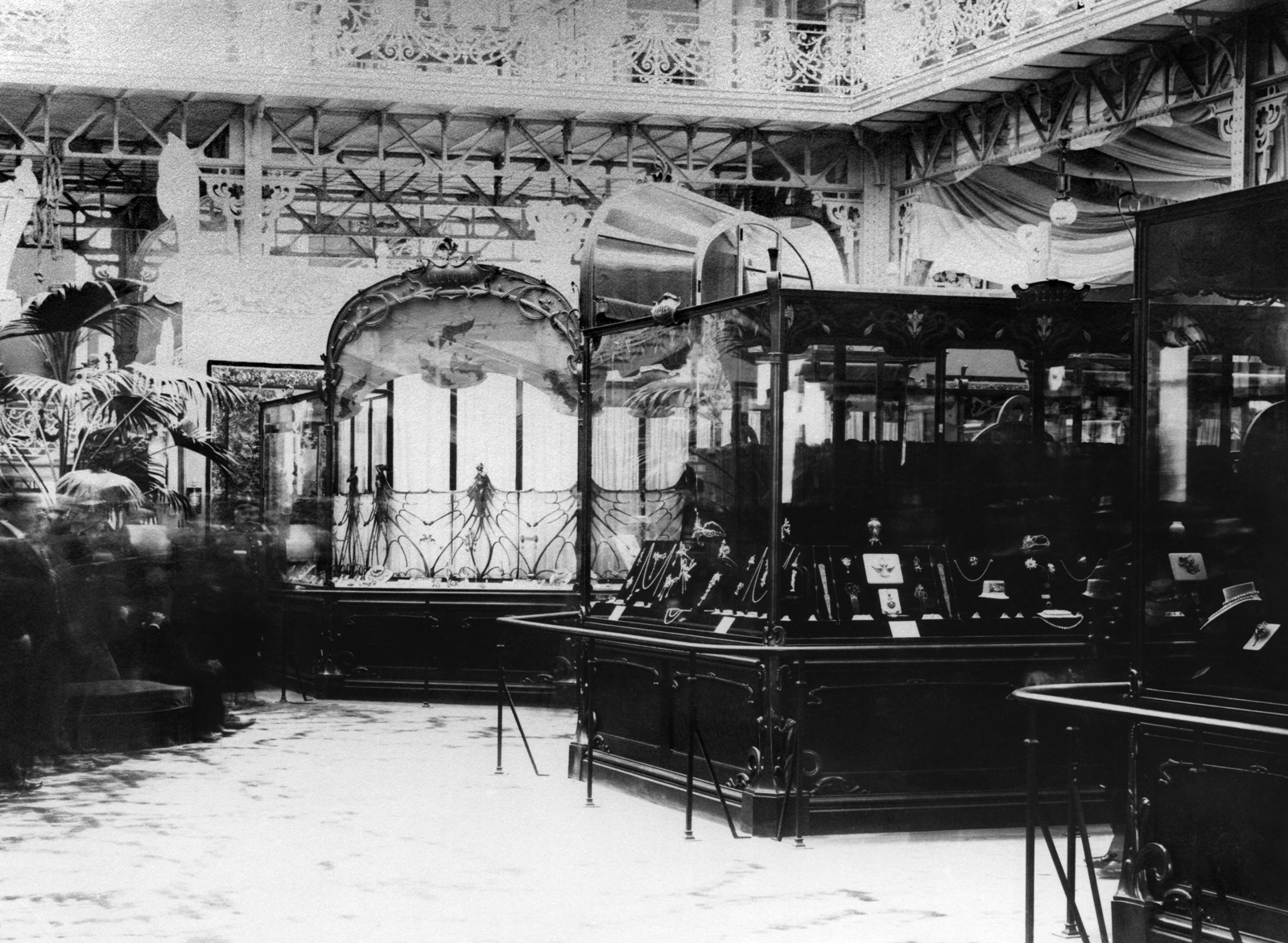 The apex of Lalique's jewelry career can be traced to the 1900 Exposition Universelle in Paris, an influential world's fair that was attended by over 50 million international visitors. There, 100 examples of Lalique's original art nouveau jewelry and objets d'art were exhibited.

In another example, of how much influence Lalique played on design and history.
Oviatt commissioned designers, as well as, Rene Lalique to design and construct the first art deco design in Los Angeles.
"A unique piece of Los Angeles architectural history now owned by the Los Angeles County Museum of Art, the 1927 glass ceiling from the Oviatt Building was commissioned by haberdasher James Zera Oviatt, who engaged a cadre of prominent French designers and manufacturers, including René Jules Lalique, to construct the first building in Los Angeles with an Art Deco interior."
Essentially, starting and being the first to bring art deco design to Los Angeles around 1925.
http://www.arthistory.ucla.edu/standardprocedure/Standard_Procedure/Program_files/Williams%20Shattering%20Standards.pdf
http://en.wikipedia.org/wiki/Ren%C3%A9_Lalique http://www.princeton.edu/~achaney/tmve/wiki100k/docs/Ren%C3%A9_Lalique.html
http://rlalique.com/rene-lalique-biography
During his era, Rene Lalique changed the world.
Playing a huge role in altering a 'movement' in Art History, influencing jewelry design, achitectural design, and culture.
There is no mistake. When seeing a design piece of Renee Lalique.
Once seen, it's is instantly recognizable by almost every country in different languages.
Design so distinct and powerful that it stands through time.